EDIT MAIN
Kindergarten REGISTRATION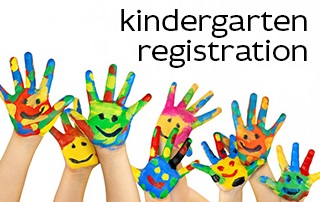 REGISTRATION FOR 2020/2021 SCHOOL YEAR
Children must have been born on or before September 1, 2015.
Dates: Wednesday & Thursday, January 29 & 30, 2020
Times: Anytime between 10am-2pm
Location: Cali Gym
We do not open the doors in advance. You may come to either of the two registration days. There is no priority given for early arrival.
MUST BRING:
1) ONLINE pre-enrollment
Available between 1/21 and 1/30 only. If unable to pre-enroll online, please ask for assistance in the Cali office or come on one of the registration days with enough time to complete it then.
2) Proof of age - Children must have been born on or before September 1, 2015.
One of the following documents:
A certified copy of a birth certificate or a statement by the local Registrar or County Recorder certifying the date of birth
A duly attested baptism certificate
A passport
When none of the above documents is obtainable, an affidavit of the parent/guardian

3) Immunization Records
4) Proof of Residency
Any TWO of the following documents showing the name and address of the parent/guardian within the district.
Property tax payment receipt
Rental property contract, lease, or payment receipt
Utility service contract, statement, or payment receipt (a cell phone receipt is not considered a utility)
Pay stub
Voter registration
Correspondence from a government agency
A notarized Declaration of Residency executed by the student's parent/guardian
A Declaration of Residency by the student if student is an unaccompanied youth as defined in 42 USC 11434a
If the student is residing in the home of a caregiving adult within district boundaries, an affidavit executed by the caregiving adult in accordance with Family Code 6552
Want to wait in fewer lines? Come with copies of all your documentations and complete the pre-enrollment online.
Current Cali parents: to volunteer at kinder registration, please click here.
Feel free to contact us with any questions you may have.
Jennifer Martínez at jmartinez@wusd.org or Liz Lockett at llockett@wusd.org
We are both bilingual.